Welcome to my blog!
​
This blog is a place dedicated to all things beauty so go grab yourself a brew and have a good nosey around.
There's lots on here including: product reviews, makeup tips, D.I.Y beauty recipes, cosmetic/makeup organisation tips plus SO much more.
If you have any questions or comments you can talk to me at:
pascale@akwa.be
Aangestuurd door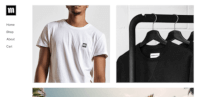 Maak uw eigen unieke website met aanpasbare sjablonen.